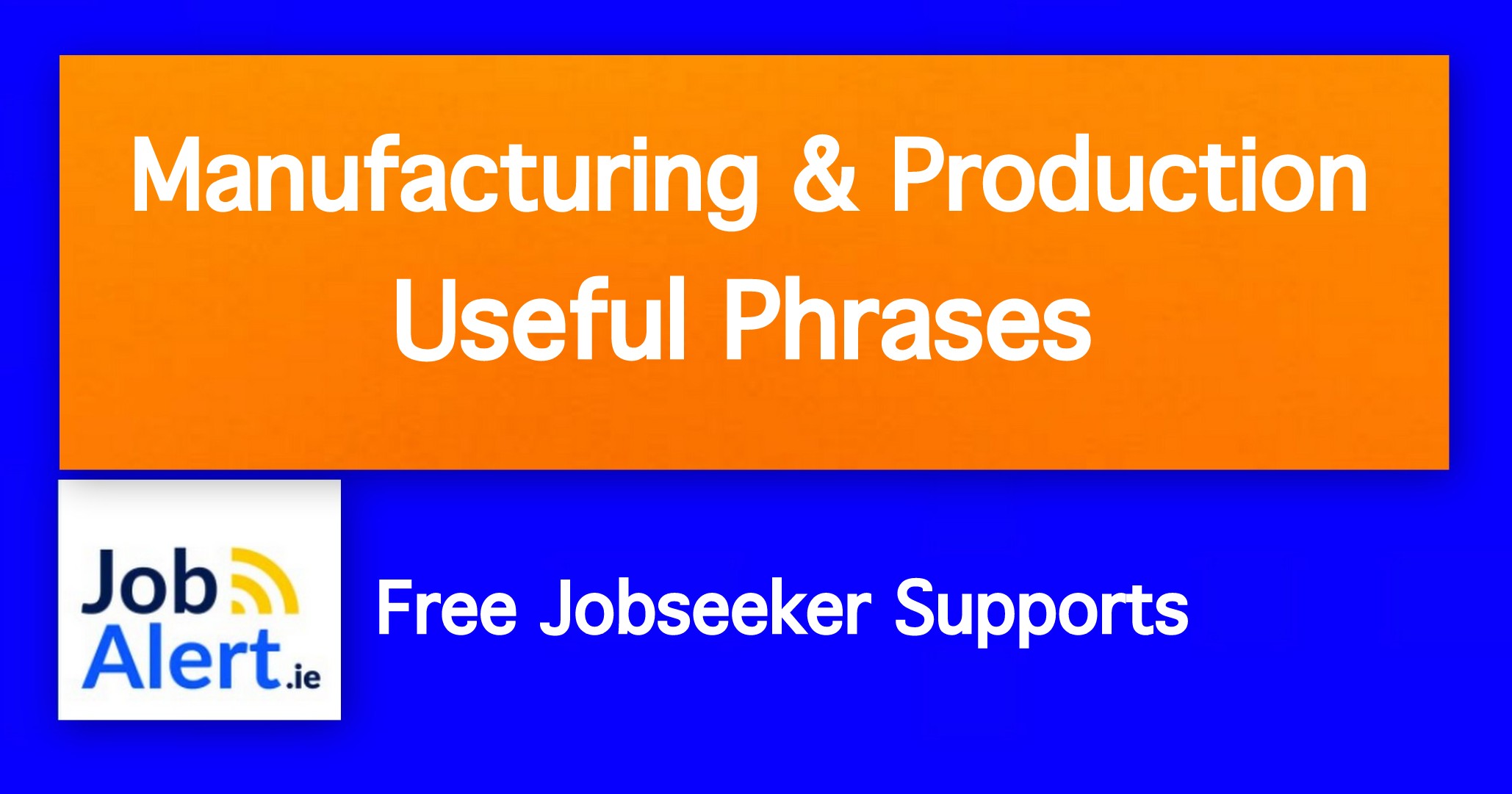 28 Sep 2021
Manufacturing & Production Useful Phrases
Manufacturing & Production - Useful Phrases
Detail-oriented Quality Assurance Manager with 2 years experience establishing in-house quality standards and procedures, ensuring client requirements are accurately executed and monitoring manufacturing processes.
Driven Quality Assurance Officer with 1 year of experience delivering efficient and effective business processes to support lean operations.
Industrious and motivated Quality Assurance Officer with 4 years experience ensuring the production of exceptional products, instituting process improvements, and guaranteeing customer satisfaction.
Detail-oriented and certified Health and Safety Officer with over 3 years experience working with manufacturing and food production companies.
Diligent and qualified Health and Safety Officer with 2 years experience developing, implementing and maintaining Health and Safety practices, programmes and initiatives, which contribute to driving a H&S culture change at manufacturing enterprises.
Established Health and Safety Officer with 5 years experience and a proven track record of promoting optimal health and safety in industrial spaces.